...worked at 511th MI from the latter part of 1977 to the first part of 1980. I was the Operations Secretary to Richard J. Flanagan, under command of LTC Gallo and LTC Henderson. I administratively supported the Special Ops Section (OFCO) and BFO also.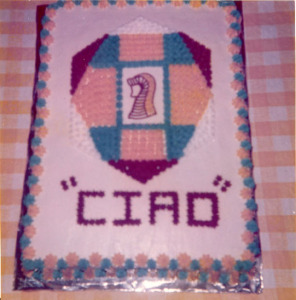 Judy Bos & 'Handywork'...
Judy was the 511th's cake creator in the late 1970s...along with many other assignments...